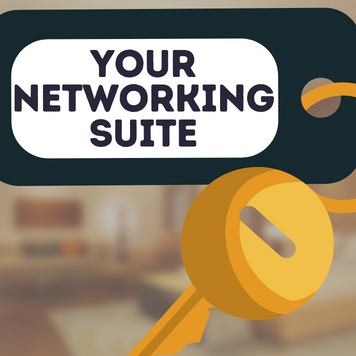 Access your Networking Suite
Access your Networking Suite
Networking is tough. Fundraise Networking even tougher. The reason Networking is considered so tough is because the folks you want to Network with may not want to network with you. The art is in making them equally desirous of wanting to Network with you. The Great Unicorn Hunt launches the Networking Suite to help you with your Networking.
There are three clear steps when it comes to Virtual Networking.
These are:
(*) Information about yourself should be complete yet concise.
(*) Catch the attention
(*) Express your Intent clearly
The Great Unicorn Hunt has created an intuitively simple yet effective platform to support your Networking initiative whether you are founder keen to catch the attention of stalwart VCs, Angels, Analysts, CIOs and CXOs or whether you are a HNI Investor, Analyst, Angel, VC , Corporate player, Mentor keen to interact with Startup founders , co-investors or potential Exit-givers.
Step 1 : Create your Profile : Please create a profile by choosing the correct role that best describes you, using a professional high-resolution picture and detailed Bio that captures your broad agenda , background and preferences, goals if any. If you are a Startup and you choose the Founder or Co-founder role, you will also be able to create a Business Profile – simply by uploading a few of your relevant slides as JPEG / PNG images and using the Text box to describe the slide or explain it better. An incomplete profile with mission bio, picture, slides etc does not get past our moderation engine which publishes profile usually within 24 hours, since the community does not appreciate
Step 2 : Check your Profile : incomplete profiles and your profile could stat anonymous if not cleared. The issue is no one will be able to network with you and some extremely potentially rich conversations could pass you by because you chose to be anonymous.
Step 3 : Browse Unlocked Profiles : On registration, you would have 20 Profiles as part of the free package, already unlocked for you. Unlock Profiles that you would like to connect with. Within the unlocked profiles you could request a Phone Number, Request an email ID, Wave and most importantly also do an Elevator Talk. When you share the Elevator Talk, the recipient may not be online but will receive an email intimation informing that you have sent a ping.
Step 4 : Start Talking : You could send an unlimited number of messages to the person. However you must remember to create an awesome first impression and not to pester. A good example of Elevator Talk is one where you introduce yourself in few words, describe your Startup or your profile , share what caught your attention about the person and the reason why you are pinging them.
Step 5 : Make your Profile or your Startup Trend : Who doesn't love a newsmaker ? We have a Trending Certificate which you could pay and download and display it in your deck or your website.
You could make your Startup or your profile trend by
1. Login frequently through the day
2. Interacting and visiting Profiles
3. Interacting and sending pings
4. Interacting with the community via Email request sent
5. Interacting with the community via Phone request sent
6. Elevator talk done as many number of times
Step 6: Start your Own Networking on The Great Unicorn Hunt. Happy Networking !
Please remember to respect the Community: Any act of disrespect, usage of slang, hate words, abusive language, political or religious messages could result in profile getting blocked and terminated with immediate effect with recourse to report to Law enforcement agencies if behavior continues in different shape and form.
If you would like to read about how we , apart from providing you tools such as Your Networking Suite, also provide customized advisory services to help you sharpen your narrative, present yourself in front of VCs, be ready for Due Diligence , you could read up Tiger Zinda Hai section : Click Here