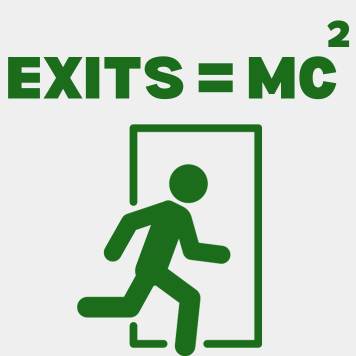 Dear VCs, Dear Super Angels, Dear Angel Investors,

While the whole Startup Ecosystem is hell bent on showering you with deal flow, TV shows, Startup Competitions, Funding events, Fundraise Seminars, Podcasts, Demo Days....we , at The Great Unicorn Hunt, are perhaps the only ones asking you whether you would like some help from us to get you exits !
Launching The Exits Melting Pot . With Tribute to Mr. Einstein ( we converted his famous equation to Theory of Exits ! )
" target="_blank">Click here to watch First Video that could serve as next steps.
Click here to watch Second Video that could serve as fodder for action
If you would like to book a discussion slot for yourself or your Portfolio Company to evaluate this further, please choose a slot that best works for you from the Calendly link.