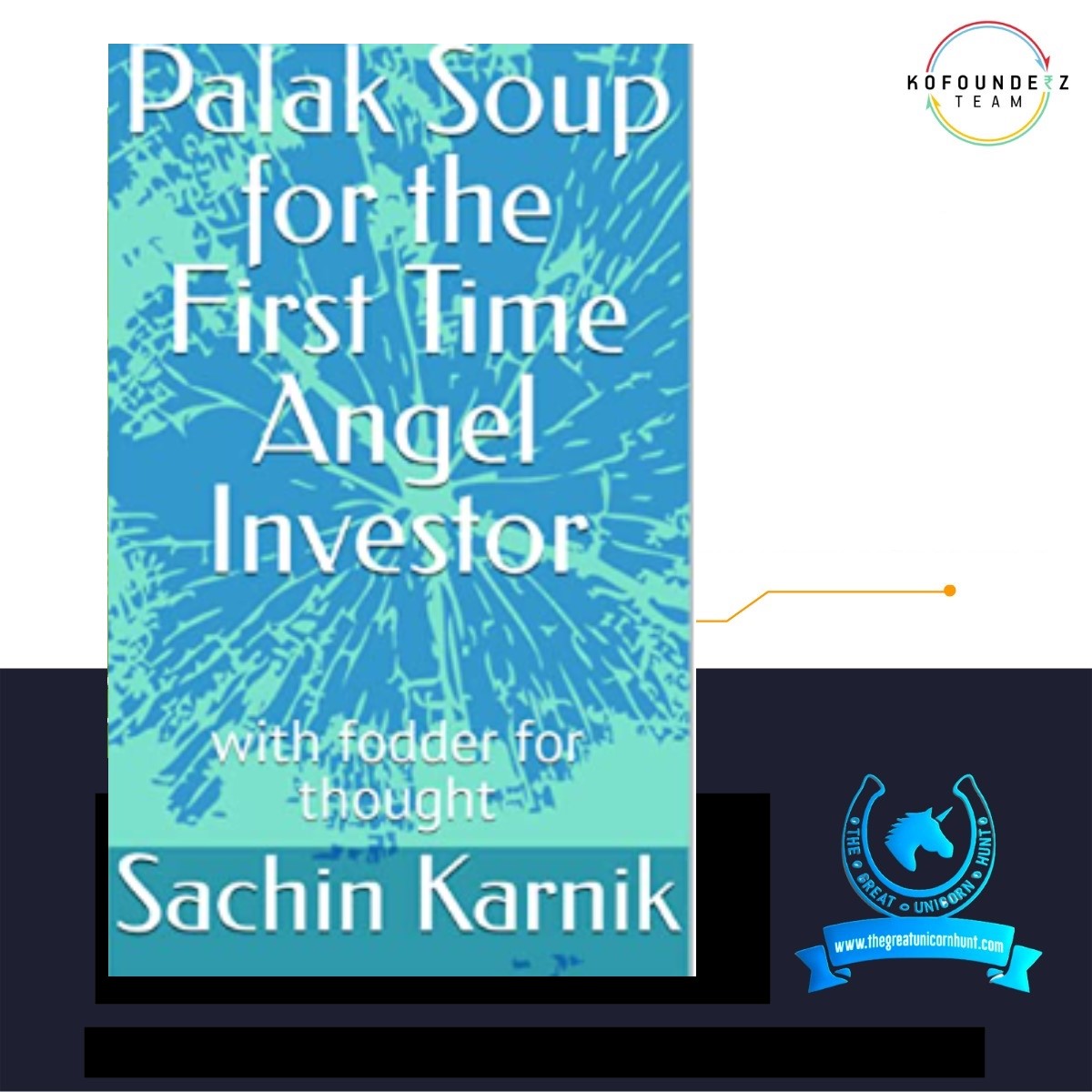 Palak Soup for the First Time Angel Investor
The pace at which the Indian Startup Ecosystem is galloping, it is a matter of time before it overtakes other countries. The Ecosystem is going to grow not just in terms of Startups and Unicorns that will mushroom but also in terms of the supporting mechanisms that will be brought by the Angel Investors, Super Angels VCs, Incubators, Accelerators, Corporates and ofcourse the founders and the co-founders. Angel Investors, the world over, have been at the forefront of spotting successful Startups and Unicorns early and India is no different. However, the phase, where early Angel investors had to experiment, learn on the job, improvise, make costly mistakes, is receding since experience sharing, availability of knowledge, percolation of information, dissemination of learning is happening rapidly. This short book, Palal Soup for the First Time Angel Investor, is just one more small step in the direction of making it easier for Early-stage Angel Investors to absorb learning and experiences via this easy-on-the-bandwidth , easy-on-the-attention-span book.



The Book is authored by Sachin Karnik, Founder of The Great Unicorn Hunt , a leading Startup Discovery and Networking platform. Sachin transitioned from his Corporate Career as a Global Leader for a Multi National Conglomerate to an Angel Investor and successfully led from the front, the rebuilding of a large Angel Investing Network as its its President . He also helped relaunch a UK Based Crowd Investing Company as its CEO before founding Kofounderz Team Pvt Ltd, the company that launched www.thegreatunicornhunt.com.
Palak Soup for the First Time Angel Investor
Amazon Kindle link: https://www.amazon.in/dp/B0BRL9Y9JW Paperback link: https://store.pothi.com/book/sachin-karnik-palak-soup-first-time-angel-investor/