THE BUZZ !
Explore our Forum
Symposium Speak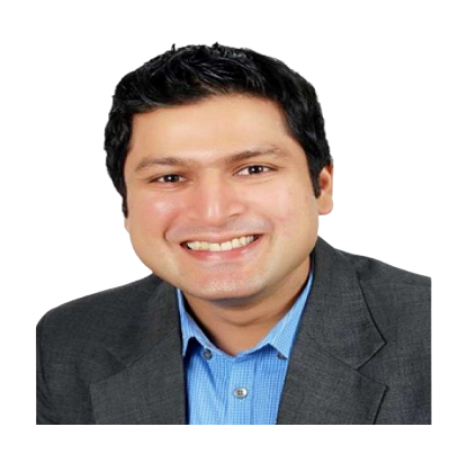 Startups are no longer babies, the ecosystem is an adult now. The egalitarian approach needs to stop. Phenomenal companies also need to disciplined across many areas such as cash flow, governance and Human Resources management and they need to be nurtured constantly. We are an exciting country and we need to grow the level of the support we can extend. I look forward to be an active member of the Kofounderz Team
Ameya Prabhu
Nafa Capital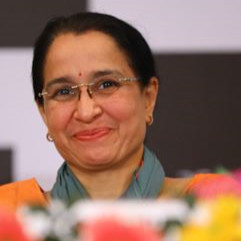 Funding is important but preparedness is critical as well and more Startups need to explore the time-tested, proven platforms like NSE SME exchange which a lot of VCs have adopted as well for their portfolio companies. Higher credibility , higher visibility , strong governance are huge benefits of the SME Exchanges and would be happy to support companies make the preparations and make the transitions to the SME Exchange and there on to Main Board
Rachana Bhusari
NSE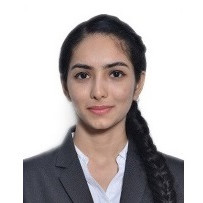 Very Exciting and positive times for the entire VC Ecosystem. Indian ecosystem has demonstrated the potential globally with large VCs, conglomerates looking at the space with high level of interest. Hoping that the positive optimism continues with enhanced funding and growth stories
Priyanka Thakkar
Unilever Ventures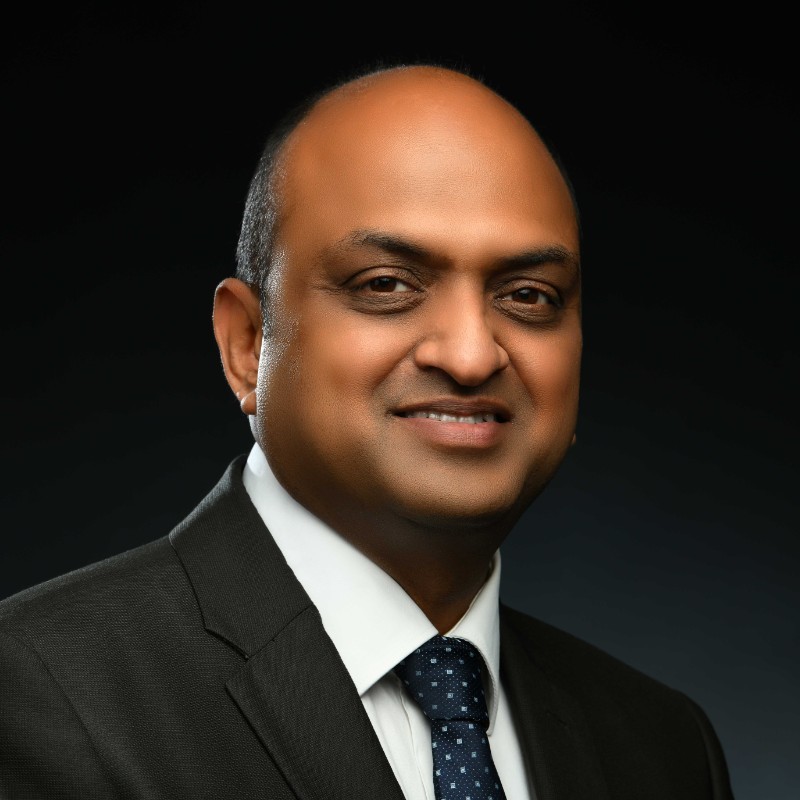 The Match making in current landscape is less than perfect throwing up a lot of challenges especially since every investor and founder has different lenses. We are here to help the Consumer Startups succeed in the Consumer space
Sumit Keshan
Wipro Consumer Ventures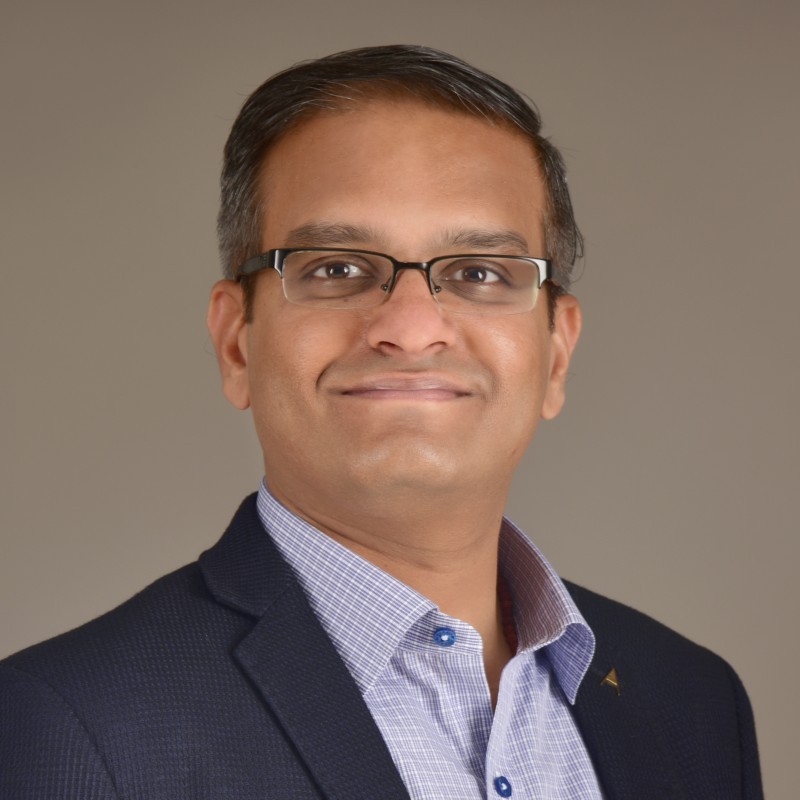 Any structured initiative that brings ecosystem players together on a platform like this has its own merit in terms of enhanced understanding and access to the right experts. If the ecosystem can collaborate and work together to broad-base and democratize access to capital and resources, happy to partner
Anoop N
Chiratae Ventures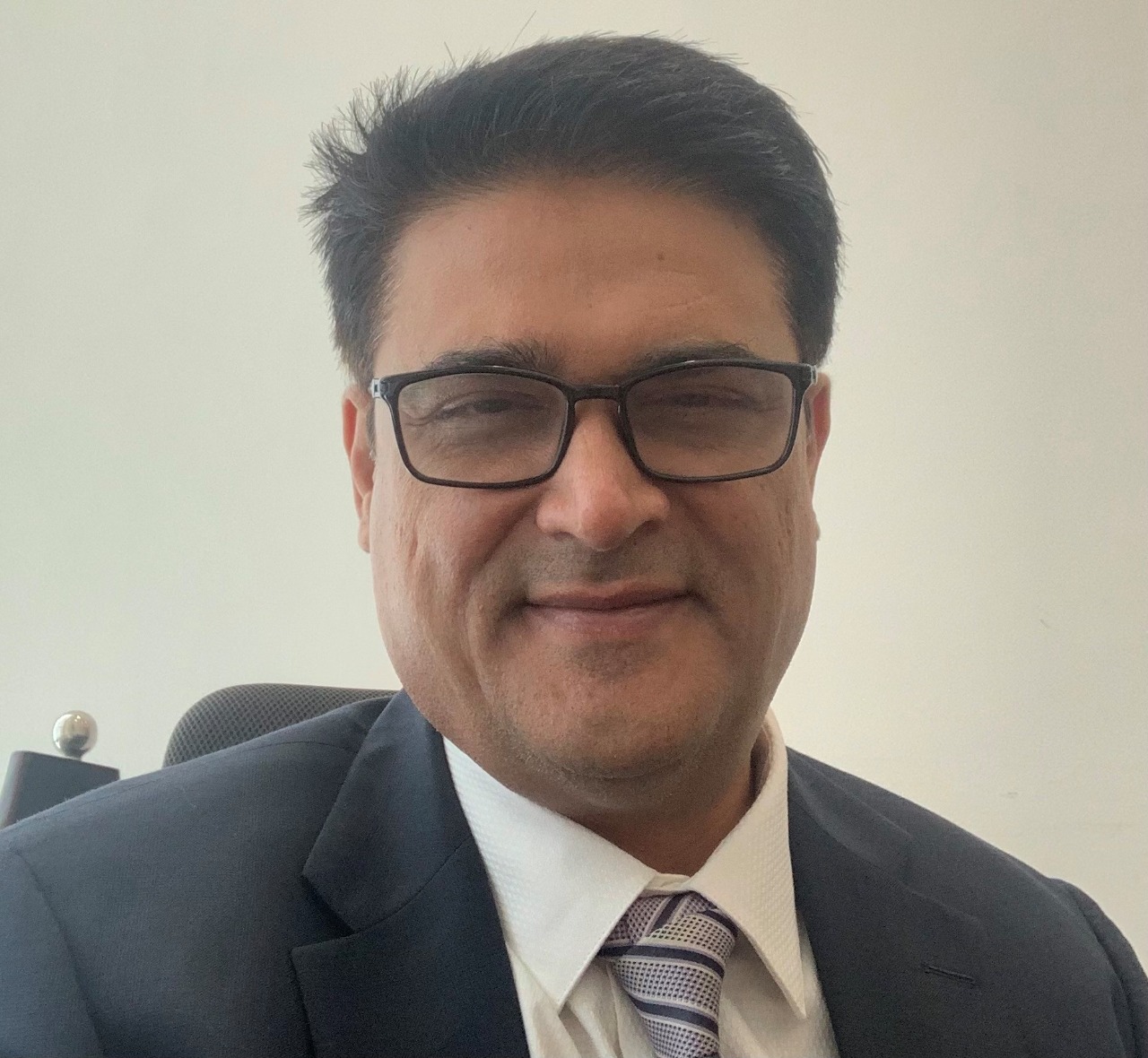 We at IDFC FIRST Bank focus on creating products that address the needs of Startups. We wear the hat of a friendly partner who not only provides banking services but goes beyond and supports Startups through a host of Beyond Banking Solutions. We see it as our victory when Startups we work with, become successful.
Bhavesh Jatania
IDFC First Bank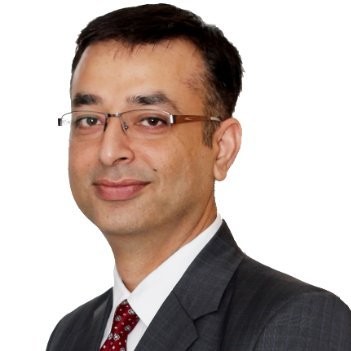 All of us aspire to be an early-stage investor in unicorns so I am sure the name of your platform 'The Great Unicorn Hunt' has attracted all of us with the common objective of finding and creating Unicorns together.
Sachin Tagra
JSW Ventures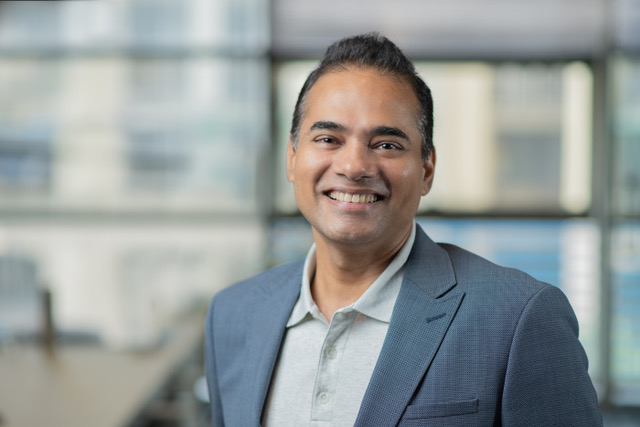 This initiative was needed and we need a few more of such initiatives to take the Ecosystem to where it deserves to be. We have good mix of players and now we need a good script and directions from such platforms now to create a Super Hit Movie. All the best and we are all here to help this initiative in whatever way we can
Rajesh Sehgal
Equanimity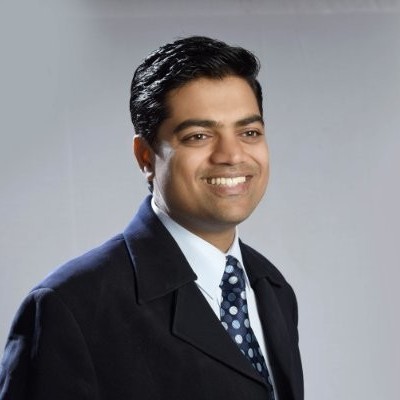 Congratulations on introducing an initiative of The Great Unicorn Hunt which is an appealing name of the forum that resonates. Any investor would like to look for a potential Unicorn in a new Startup but in spite of applying all the science of number crunching, sector research and business analysis, identification will inherently remain an art. The forum will be almost like a virtual Investment Committee (IC) when we collide founders with VCs / PEs at large. More returns for more risk always make this whole ecosystem a roller-coaster ride. Me and my team will help to support this commendable effort.
Sarvesh Agrawal
Transparent Capital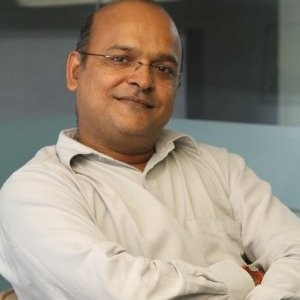 There is a new way of investing in Startups with the good times that India is seeing and the action is not restricted just to Metros but is happening across the country .The fact that the pandemic is receding slowly is creating new hopes and we could see Unicorns jump to 200 from current 80. The Decade belongs to Entrepreneurs for sure
Anil Joshi
Unicorn VC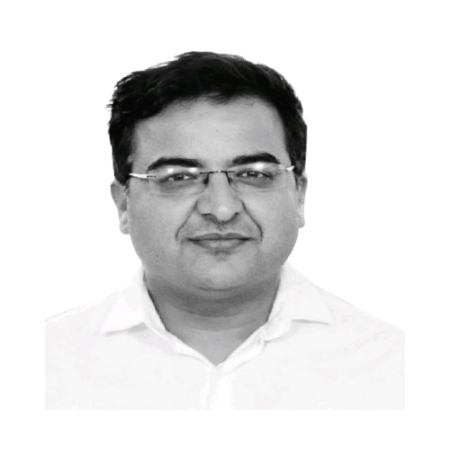 This platform can be called the Smart Money platform considering the people who have joined and we wont just be searching for Unicorns but help creating Unicorns together. We are at the right time and right place and decade is for us. These are exciting times with our PM calling Startups, a Backbone. With the China factor, the world is looking at us with lot of expectations
Dhianu Das
Agility Ventures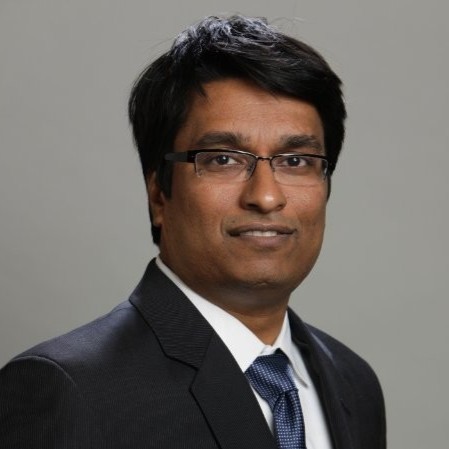 There is no science but exchanging notes is going to help . It's a probability game and forums such as these will increase the probability of finding the Unicorns and the Ecosystem will help drive some of the promising companies. Great Initiative
Kishore Ganji
Astir Ventures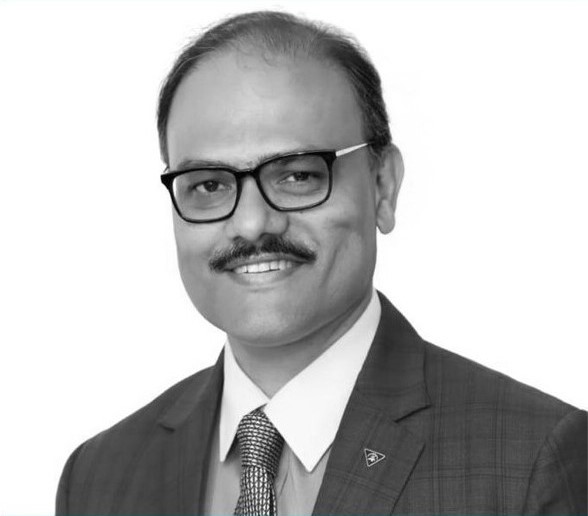 Generating Employment is huge priority for the country and a vibrant system has been created by both Exchanges and have raised 10,000 Cr with a Market Cap of close to 90,000 Cr has been created . The Startup Platform created by BSE invites Startups to raise funds so that value can be unlocked. 14 Startups have listed where 60 Cr has been raised and the Market Cap is already close to 350 Cr. We invite Startups and VCs to look at the Listed space as well
Ajay Thakur
BSE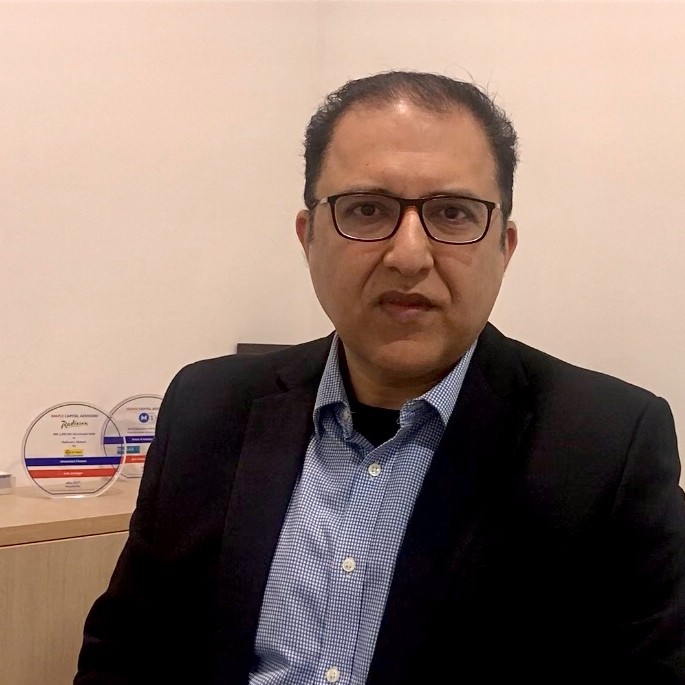 Some sanity is emerging while excitement with anxiety continues in the ecosystem for sure. This is a great initiative. As markets evolves, focus will shift to Unit Economics and other factors, ecosystems will play a role in discovering the right stories. It is great to create platforms with like-minded folks and filtering that happens in a well-rounded manner.
Pankaj Karna
Maple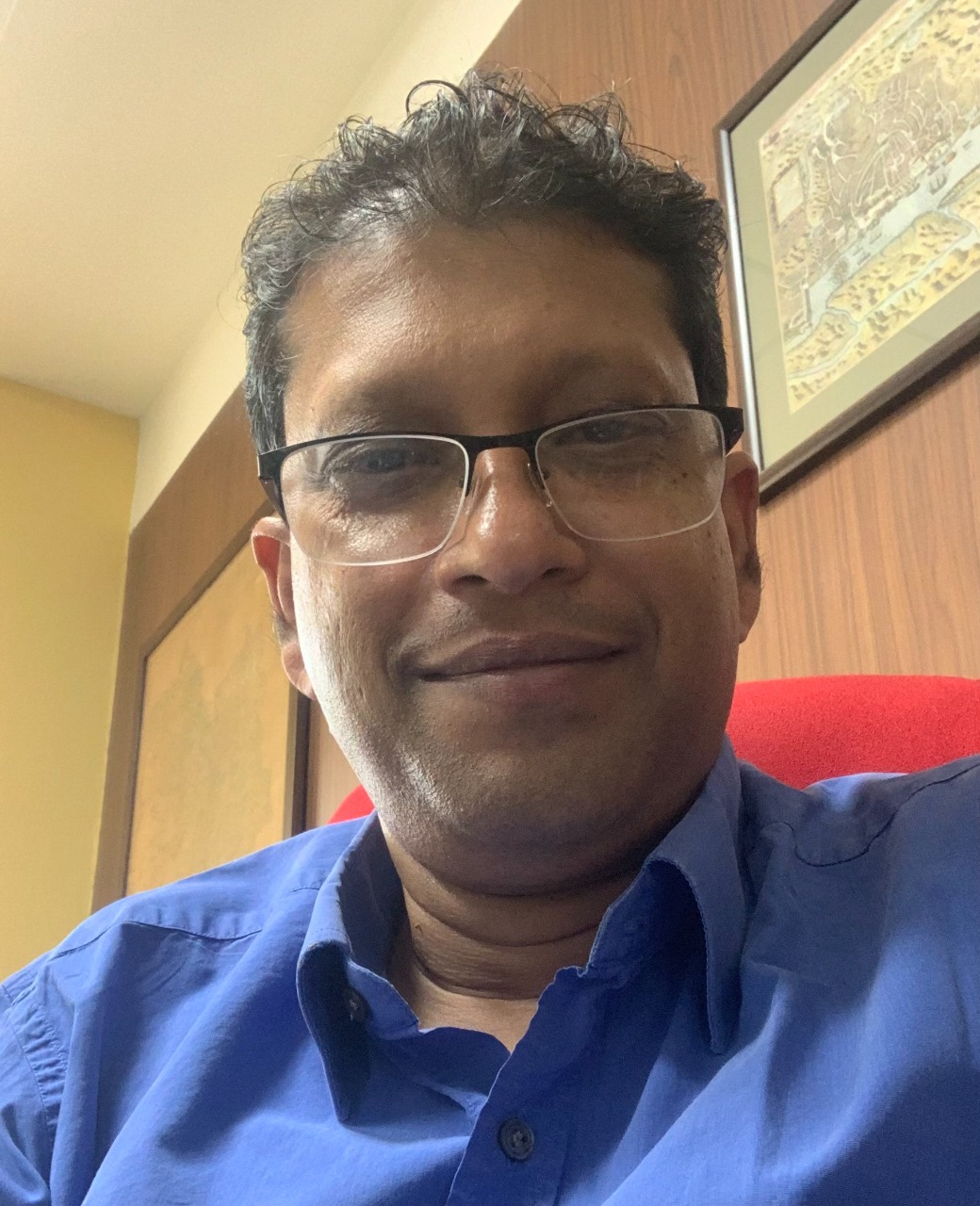 As an investor in Startups across different sectors and stages, we see a lot of promising founders and propositions but the ones that get my support and capital are usually Startups that have roadmap to upsides, well thought through and executable business models and revenue models and founders with gritty determination and passion.
Dean Menezes
Angel Investor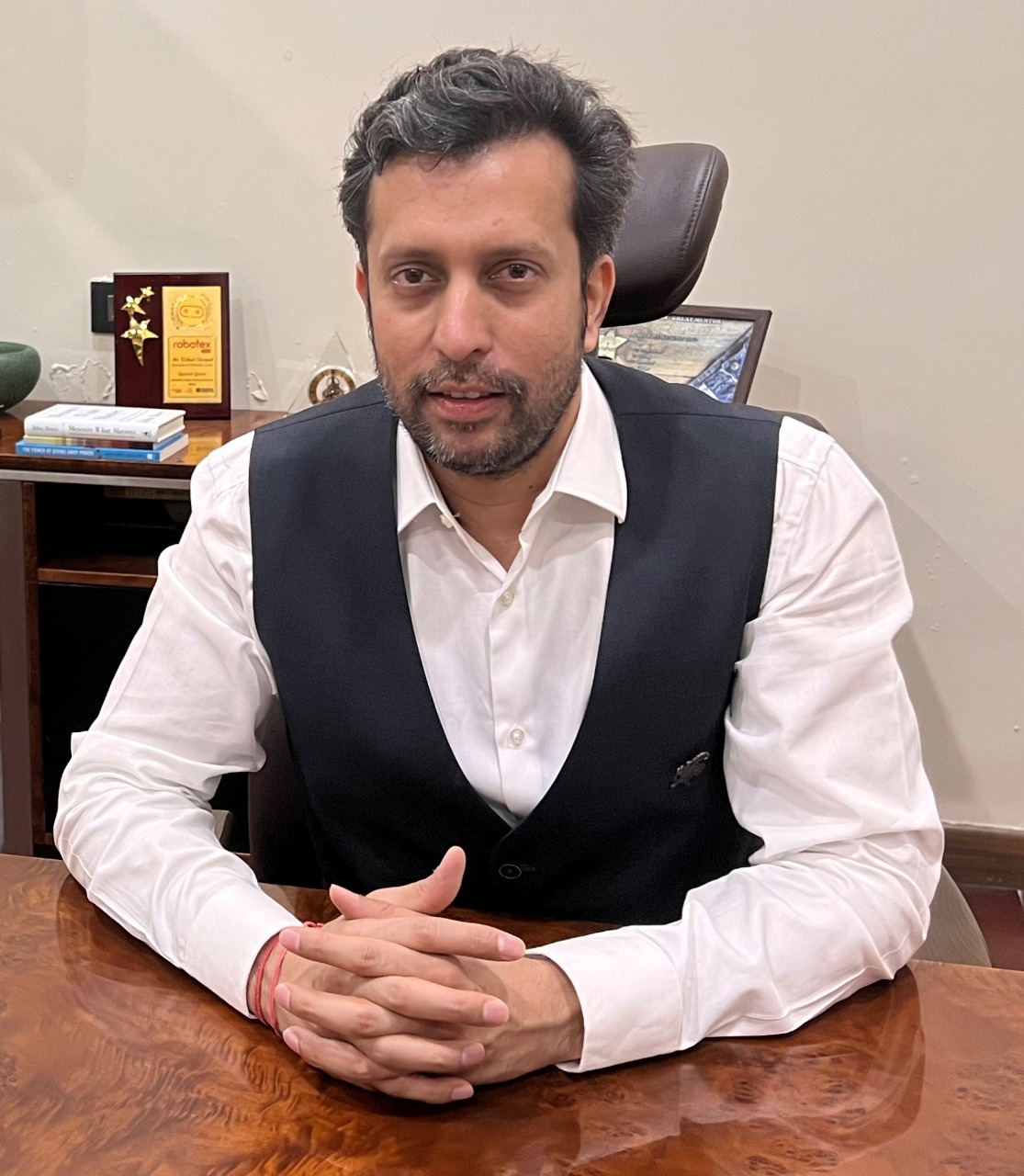 My focus as Angel Investor has been on cutting edge technology as well as Startups that can aid huge value creation by being near-irreplaceable to the customer segments it serves. Founders who demonstrate the tenacity, the jugaad and the ability to jump over hoops and obstacles, certainly get even more capital and support and are value creators and potential Unicorns in the real sense.
Vishal Chiripal
Angel Investor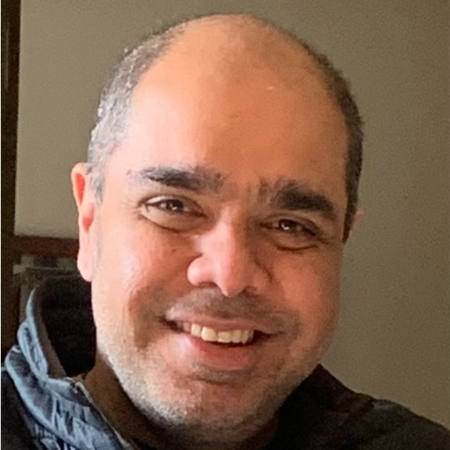 The Ecosystem has gone through a tremendous change and the evolution has been quite rapid. Apart from looking at Unicorns, wemust also look for Proficorns.
Rajeev Arora
Angel Investor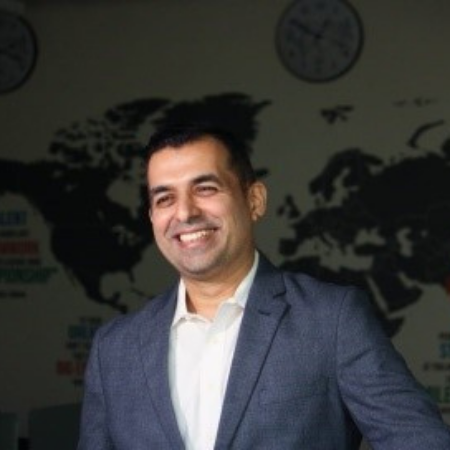 Starting a company is full of ups and downs and the foremost among them is how to raise funds. Startup founders can make it exponentially easier by educating themselves on the process of raising capital before they dive into it. With the "GET FUNDED EASILY" a.k.a. "GFE" group, we intend to create a framework for the founders to enable them to spend their time thinking about changing the world instead of spending an enormous quantum of time on "how to raise funds". GFE facilitates this by inviting successful founders who have raised capital, achieved lucrative exits to imbibe from such stalwarts through online seminars, blogs, and videos. Our Mission is to make every Founder visible and fundable through a structured, strategic system with minimal resource expenditure of Founder.
Anand Shiralkar
Angel Investor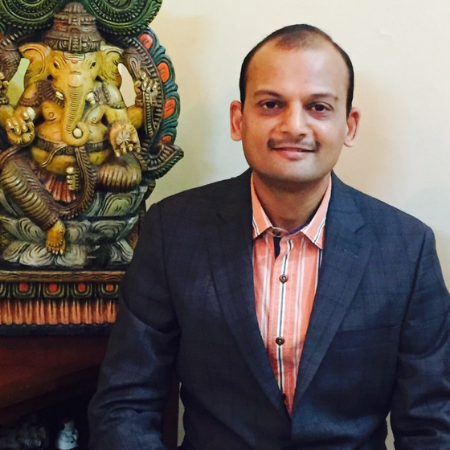 Wonderful initiative. It could be easy to get lost in Numbers game and it is important to look for potential Unicorns that can create huge value from India standpoint. I am a firm believer of the India story. The Founders thought process is an important ingredient and very critical in determining the real success drivers.
Ashish Agarwal
Angel Investor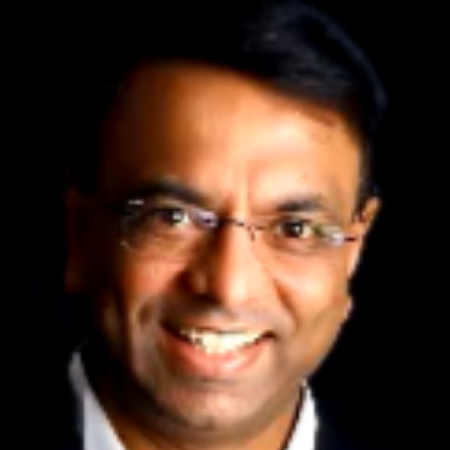 Large market plus Innovation is certainly a recipe. I believe that Startups, particularly those focusing on creating markets will have a disproportionately bigger opportunity to create huge value for Investors and country as a whole.
K S Raghunandan
Angel Investor
As a fundamental Investor in the Listed space, the knack of getting intothe details helped me get into the Startup World and understanding, verifying various aspects. These are exciting times and things have become even more dynamic and are looking very interesting. I am not sure whether evidence to spot Unicorns is readily available but am sure the jury is out on the subject.
Pranay Desai
Angel Investor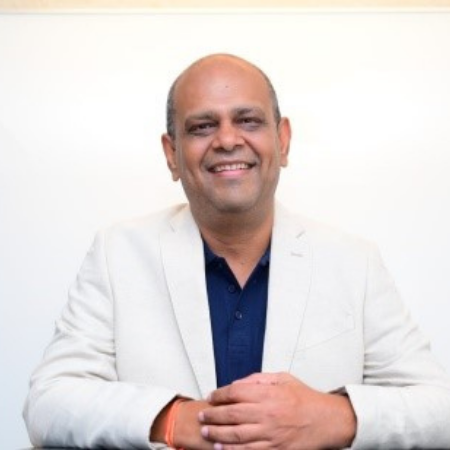 Have been investing in the last 14 years and see a huge evolution in the ecosystem and sheer scale of opportunity has multiplied. Investors are spoilt for choices which may not be a good thing necessarily. As a conventional, New-age Investor, we would not want to take a position in Startups where a revenue model is not seen. Founders keen to leverage the Investor's team or strengths are important for us and this has worked well for us as thesis. We are confident this would help us identify and create Multi-baggers and Unicorns.
Puru Modani
Angel Investor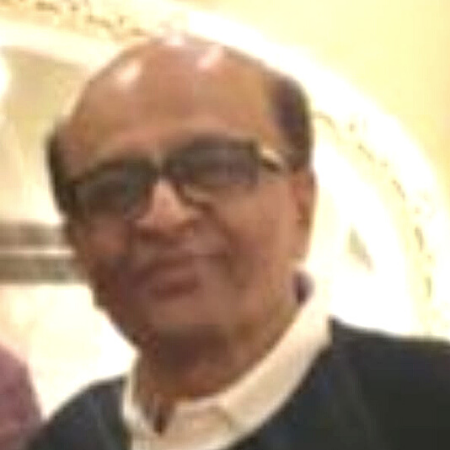 Have seen and built over large exits over the last thirty odd years that have helped my learning process. I look for at Founders Quality as the first criterion, the size of opportunity and upsides is the second most important criterion. Ease of scalability is the third factor and the fourth criterion would be the moat the business has. I usually look for PE, Growth stage companies but some of the early-stage investments we have made are crossing 100 mn USD and that's a good validation of sorts for our thesis.
Vijay Hede
Angel Investor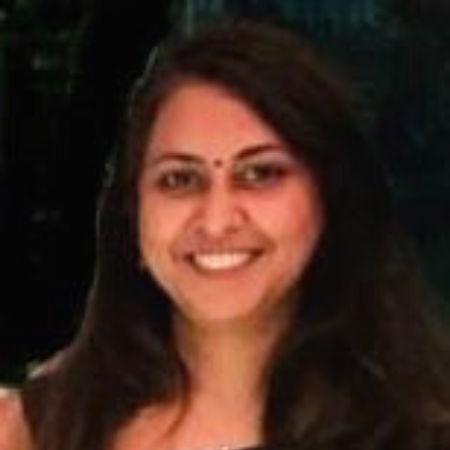 Industry has grown and given us confidence to be able to even talk on this subject with all the contributions that have gone in and that's a good sign. The focus has been on Unicorns increasingly. I look at three things: The Purpose and the problem that the Startup is trying to solve comes first. The second would be scalability. The third is the Team itself and the passion, drive and their innovation mindset. Among other things, the ability to leverage the right opportunity at the right time and to overcome hindrances are the best defining moments for Startups to be potential Unicorns.
Sandhya Chaudhary
Angel Investor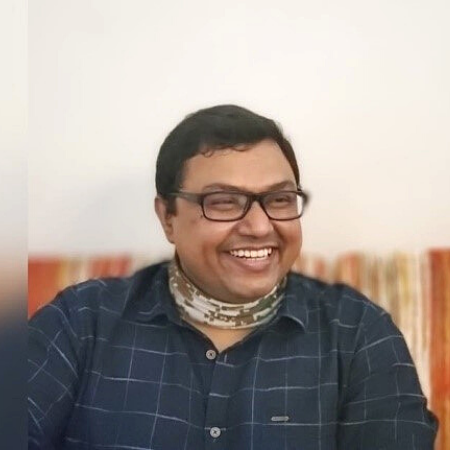 When one sees raw passion in a founder who is putting everything they have in the grind. I like SaaS and Technology space and like founders who understand the space. I frankly feel even the best of AI algorithm will struggle to predict a Unicorn. Finally Founders who focus on Value creation will always hold the promise.
Lalit Gupta
Angel Investor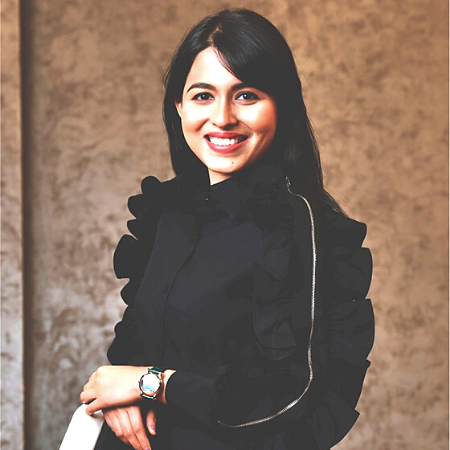 Our Family Office is an agnostic Investor. I do feel spotting Unicorns early can be fairly attemptable especially since few founders certainly demonstrate those traits. I follow the Founders First policy. What is really important is to draw parallels from international success stories and learn. Ease of doing business, creating more businesses, robotics, AI, ML, automation are areas that I am keenly watching.
Neha Patil
Angel Investor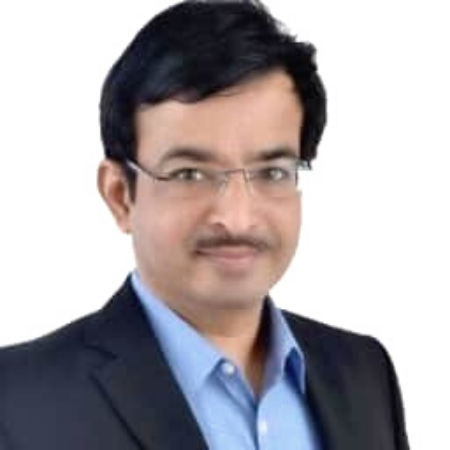 To say that the Indian Startup Ecosystem is growing rapidly is an understatement but capital infusion though increasing is still relatively low compared to other geographies. The issue is compounded by that fact that the capital is getting thinly spread over many Startups' resulting in near starvation of the deserving and promising Startups who are expected to fend for themselves as part of their hustle. The question that begs answering is whether, as an ecosystem, we are going to do the same things that have got us here or do we now have the opportunity to take a jab at Wealth creation in a fundamentally different way. Join The Great Unicorn Hunt which promises to be one of the most effective Think Tanks and Action groups of the Ecosystem.
Sachin Karnik
Kofounderz Team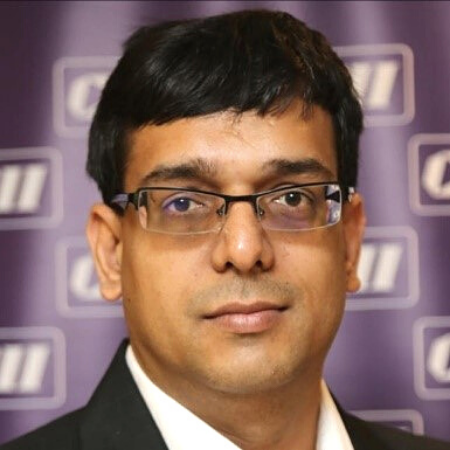 Basis my interactions with various young as well as seasoned founders as part of CII Goa and other initiatives, I have realized that founders need a lot of support to complement the hustle they themselves put in. Platforms such as these surely help accelerate the Founders discovery and growth journey. Happy to help and support in any way I can.
Lalit Saraswat
Angel Investor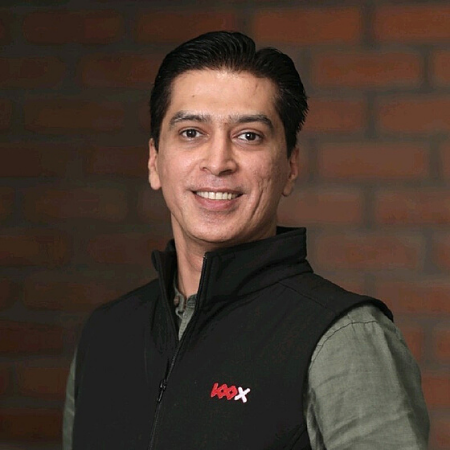 We have never seen better times where Government, Smaller funds, Angel Investors, Startups are all coming together and overall quality is improving. Mutual collaboration and exchange of information is going to be critical to overcome the challenges that may surface from time to time. Delighted to be here.
Shashank Ranadev
100X.VC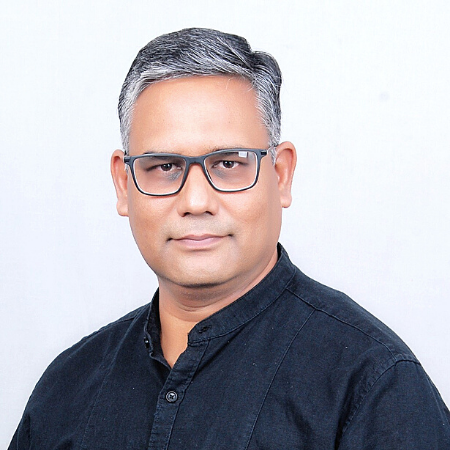 Unicorns are not made of dollars alone... They are made at the sight of large problem, committed team, great mentorship, networking, persistent execution, right timing and lots of Luck. Wishing success to all startups!
Vipul Mathur
Udaan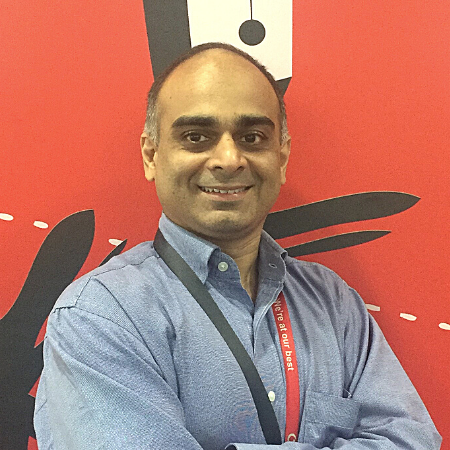 The proliferation of Startups in India is an epochal moment. I am passionate to contribute a bit to this ecosystem of spirited enterprises and help 'em thrive.
Govindaraj A
Vodafone Idea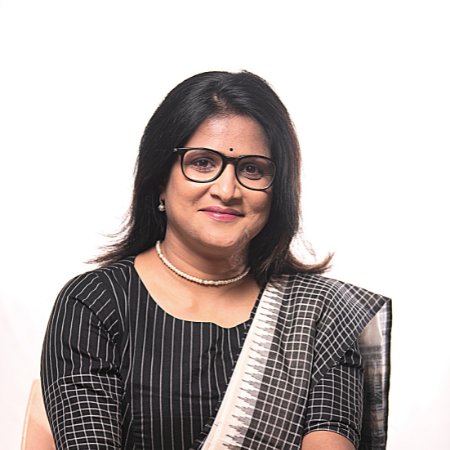 Every Startup has the ability to be a Unicorn. It just needs clear focus & discipline and has a simple solution to a long pressing problem. Entrepreneurs must be resilient and values-driven and should visualize an opportunity gap. Every founder must have the passion to bring in a difference through their innovation and consider it beyond revenue. They should take care about ESG and how it can impact the society as a whole.
Dr. Lopamudra Priyadarshini
Aditya Birla Group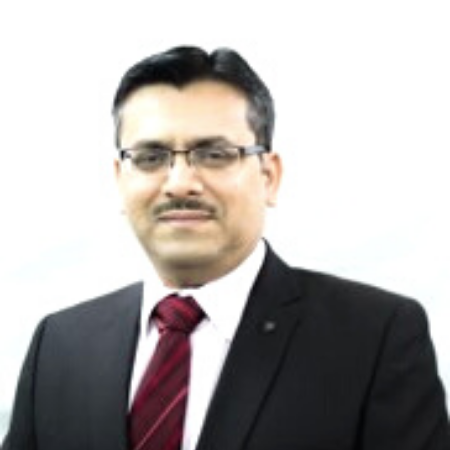 Recently, I was on an industry panel anchored by Kofounderz Team on the Role Corporates can play to grow Toplines and Bottom Lines. I must confess, this was one of the best curated panel discussions I have attended in recent times - thought provoking, balanced perspectives, practical wisdom and a fantastic set of panellists from across stakeholder groups to complement. I am sure Kofounderz will go a long way in catalysing the Start-up ecosystem in India and nurture their growth as massive job creators. Look forward to partnering with the team going forward.
Sudhir Madhugiri
Gartner